Q & A with Noa Barazani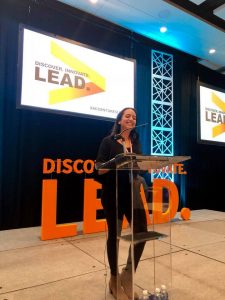 TH: Can you tell me a little about yourself? Where are you from? What are you studying?
NB: I am a senior studying Finance at the McCombs School of Business. I'm from Plano, Texas, and am starting full-time work with Accenture nex fall. I enjoy watching Shark Tank, eating at Taco Joint, and running.
TH: What is your current role at Texas Hillel?  Previous roles?
NB: My current role is President of UTPAC. I've also held positions on Texans For Israel in the past.
TH: How did you initially get involved at Texas Hillel?
NB: I got involved with Hillel my sophomore year of college, where I became VP of Outreach for Texans for Israel. After that, I kept coming back for the many diverse activities that Hillel has to offer.
TH: What are some of your favorite activities or programs at Texas Hillel?
NB: My favorite programs are the TFI events and Hanukkah Diwali. Hillel also does a great job of having fantastic speakers come to events. I always enjoy going to those and learning more about a relevant topic.
TH: Do you regularly attend Shabbat services and dinner?
NB: Absolutely! The meals are incredible and I love seeing my friends all come together on Friday nights. Hillel has become a second home for me, especially on Shabbat.
TH: Do you think Texas Hillel is meeting students' needs and interests?
NB: Hillel is 100% meeting the needs of students. We are one big family, and it is clear that we are a family the minute one gets involved. Hillel offers so many diverse programs and activities and there is always room for everyone. The staff is incredible, and I know I can always go to Hillel to talk, learn, study, or relax.