Q & A with Lauren Rubenstein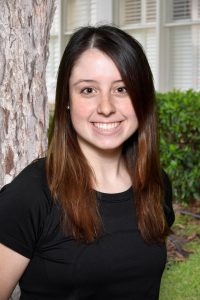 TH: Tell us a little about yourself? Where are you from? What are you studying?
LR: My name is Lauren Rubenstein and I was born and raised in Bellaire, Texas. I am studying Human Dimensions of Organizations, and I am in a Bridging Disciplines Program for Children and Health.
TH: What is your current role at Texas Hillel?  Previous roles?  What other ways have you been involved at Texas Hillel?
LR: Currently at Texas Hillel, I am a Birthright Intern. I work with Ashira and the other interns to market and recruit Birthright, as well as run orientations prior to Birthright trips for the participants. I am also the Volunteer Coordinator for Israel Block Party this year. In the past, I worked with Hillel when I co-chaired Shabbat 500 in 2018, I was a part of Jewish Learning Fellowship last semester and White Rose Society my freshman year.
TH: How did you initially get involved at Texas Hillel?
LR: I got involved with Hillel my freshman year when I went to Hillel for Shabbat one Friday. I became good friends with a lot of the staff members and continued to frequent Hillel, whether it was to get some homework done, attend Friday night services, or services on high holidays.
TH: What are some of your favorite activities or programs?
LR: My favorite program at Hillel is study snacks- everyone comes together to do homework together, and what better way to bond than with food? I also really enjoy the various events around the times of Jewish holidays that are put on, like S'mores in the Sukkah.